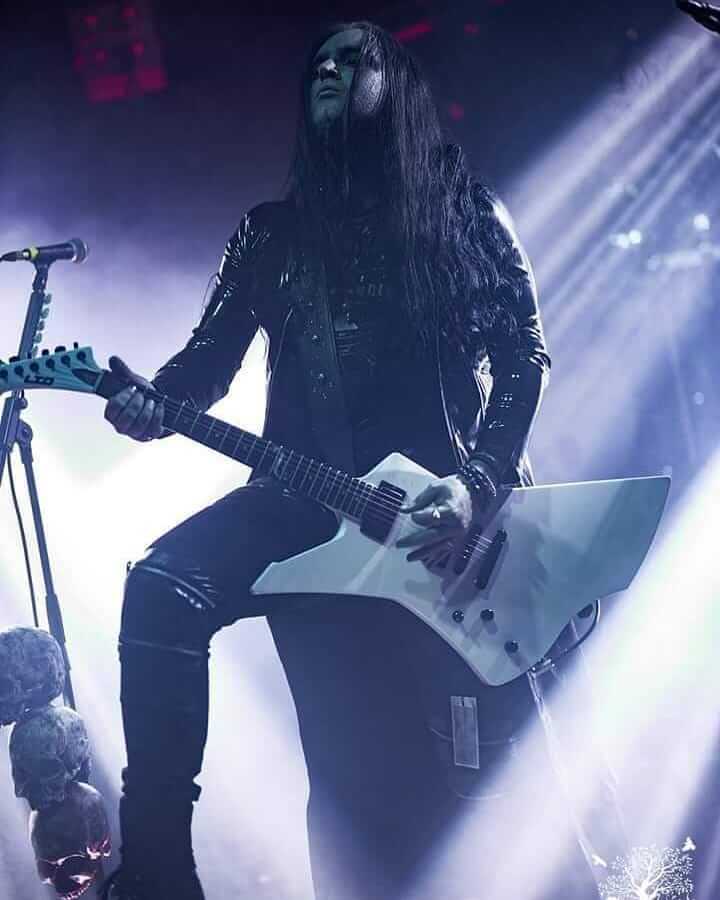 Guitars / Vocals
Sakis Prekas
I was born and raised in Athens – Hellas on a January night. Really soon I came across the tastes of music since both my parents loved it and had both excellent musical taste and conservatory education.
I started music lessons at the age of 5 by participating in my school's children choir and had melodica and keyboard lessons at the same time.
In my early teens I discovered the touch of the six string goddess and since then it has been my main instrument. Also throughout the years of my college studies I managed to take a year of Music Technology Studies, Music History and Film Music History and Composition Techniques.
Some friends from school had formed a band playing covers of Guns'n'Roses, Metallica, Black Sabbath etc and asked me to join in. This was when I first got the virus of playing music in a band with everything that this could bring to me as a gain but much more as a pleasure and experience. So in every chance I had I got myself in a rehearsal studio with friends to jam and also got to play some small gigs in city festivals and such.
By the year 2000 I joined Eternity as a guitar player and did several gigs throughout which I really got myself in some special underground black metal festivals and also recorded one EP entitled "Murderess". I left the band for personal reasons in mid 2002.
The fall of 2002 was the point I got into the main street of my musical journey when I formed W.E.B. and recorded our first demo in the same year. In 2005 the first contract with Sleaszy Rider/EMI Records came along through which we released two albums. "Don't Wake Futility" (2006) and "Jesus Heist" (2008). After that we released "My Storm Upon You" (EP 2012 DstroiD Productions), "For Bidens" (2014 No Remorse Records) and "Tartarus"(2017 Apathia Records).
Lead guitars
Sextus A. Maximus
A student of the orient and the occult arts, composer and poet, lover of all things "art" and all things "black" (ever the avid gamer and bookworm).
Sextus first joined W.E.B. March 2016, after a brief period of finding himself and working with death metal band "Dismal Chant". After joining W.E.B, he went on to play a part in finalizing "Tartarus" and he has been offering creative input to the band ever since.
This guitarist's unique style favours the use of classic rock clichés with an oriental twist, squealing and shredding his way through the guitar. Noteworthy sources of inspiration include, but are not limited to, Andy LaRocque, Selim Lemouchi and others)
On a more personal note, Sextus was born and raised in Athens of Greece. He is currently pursuing his BA whilst working as a teacher of the English language.
Vi Veri Vniversum Vivus Vici
``The key of joy is disobedience``
-Aleister Crowley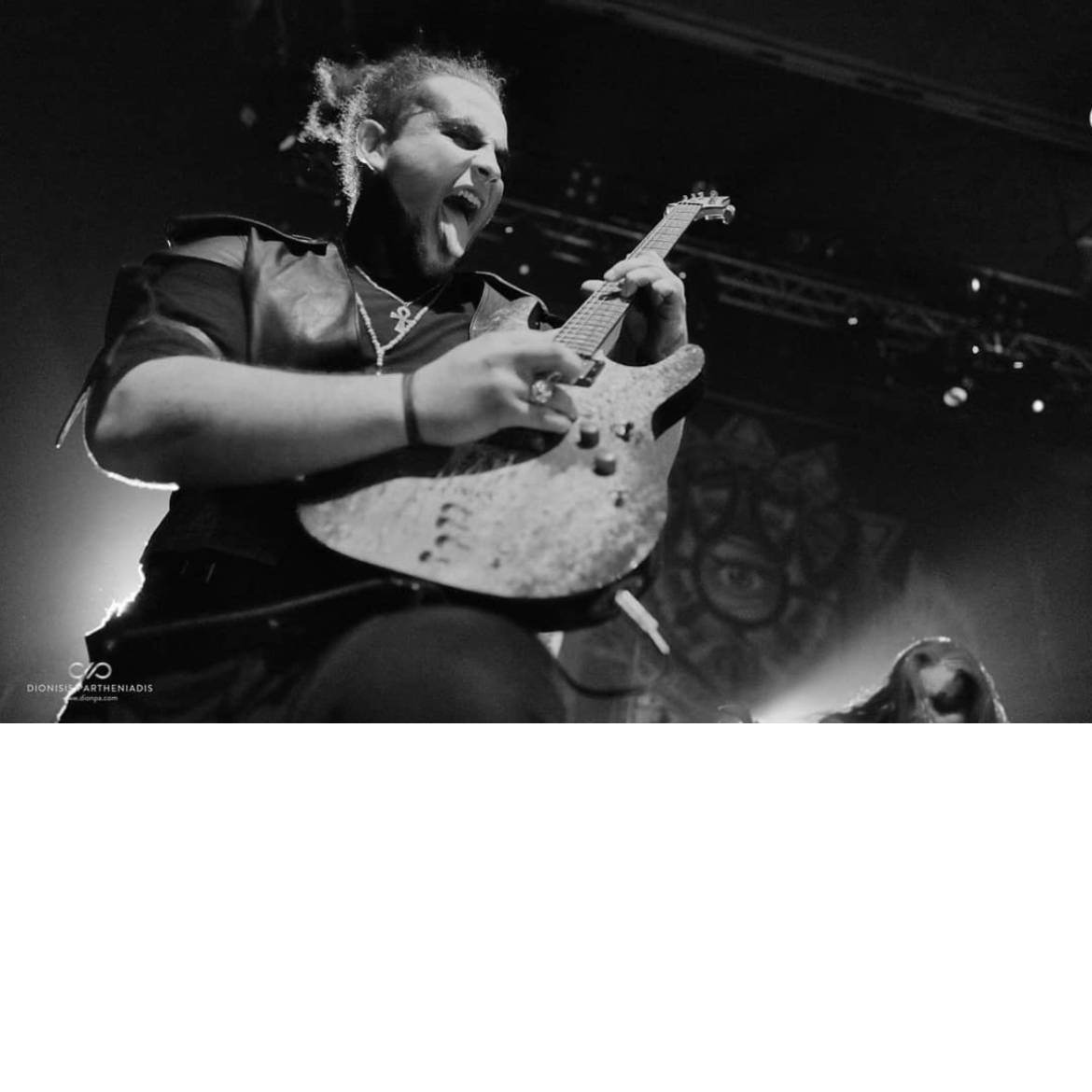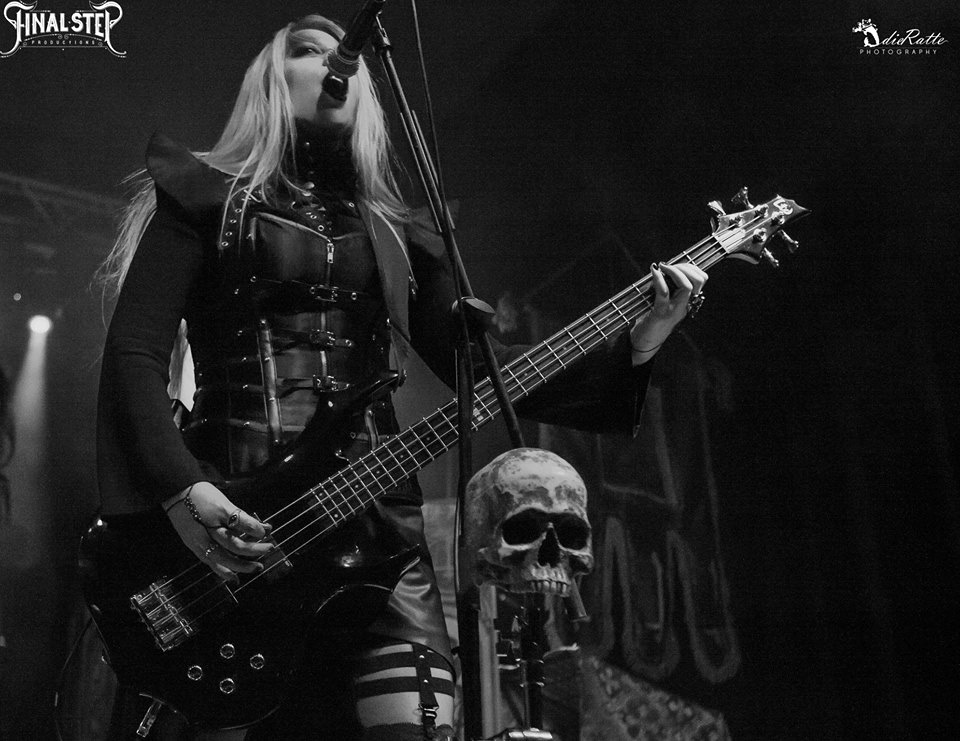 Bass / Vocals (backing)
Hel Pyre
She was born on the cemetery under the sign of the moon.. oh wait, a few words about her!
She's a singer and songwriter and I also enjoy making vocal covers.
Her vocals range from ethereal to modern clean and from aggressive to extreme/brutal, but her favorite genres to work with are on the extreme metal spectrum (yes, growls, grunts, cookie-monster-haterz-are-gonna-hate).
She's the vocalist and founder of death metal band AfterBlood, vocalist and bassist of black metal band Christfuck and one of the projects she was been involved in the past is Darcode (rock/groove).
Apart from music, she's express a lot through making masks, artworks and paintings, you can find a few of her works in her personal website.